Stop stocking rabbit meat.
Help us get to 5,000 signatures!!!!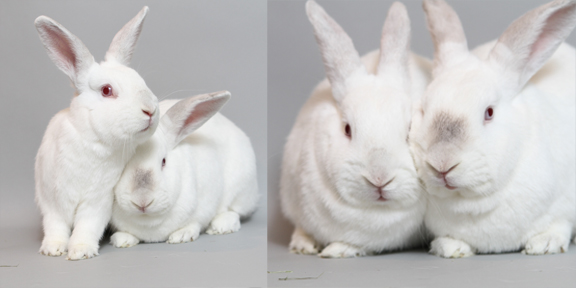 We are appalled to learn that Loblaw Companies Ltd including Fortinos, Loblaws and Zehrs now carry rabbit meat. Many of the individual store managers have expressed that they do NOT wish to sell it in their store, but are forced to by head office.
The petition in one day has gained 1600 supporters! Please help us stop this. SIGN HERE.
In Canada, there are NO Codes of Practice for Rabbits under the Humane Slaughter Act. There are no laws that require livestock rabbits to receive minimum amounts of food, water, space, sensible handling, or effective medical care.  We will not support stores that are responsible for the suffering and death of animals that many people consider pets.
They are not yours to hang by a leg, electrocute, stab, eviscerate and decapitate.