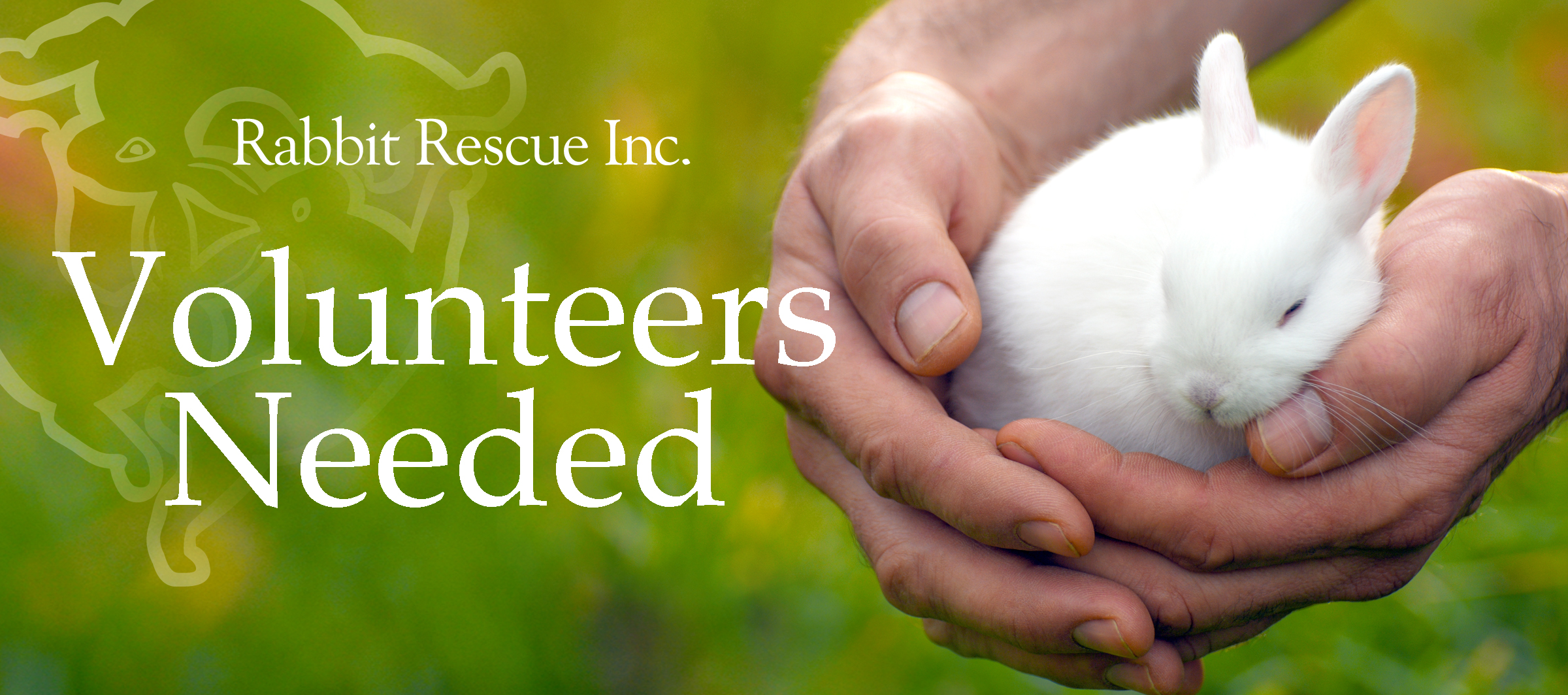 Like all registered charities, Rabbit Rescue Inc also could not survive without the amazing support and dedication of our volunteers.
Right now we are looking for responsible adults who are willing to donate a bit of their time each month to help Rabbit Rescue. Positions we desperately need:
Fundraising – We need multiple personnel to independently generate ideas and work with the Director to execute fundraising initiatives.
Advocates – Also multiple personnel to go to your local pet shop to raise awareness about Rabbit Rescue Inc as well as ask for supply donations. Guide packages with signage and tools will be provided.
Also looking for many volunteers for our yearly Bunfest in Toronto:
2017 Vendor seeking, setup and management (multiple people would be ideal)
Organize and recruit baked goods and silent auction items
Adoption centre
2017 Photographer for bunny photo booth
Helping hands – go where is needed to help vendors set up and run their tables if necessary
All positions require working with the Director of Rabbit Rescue or a member of the current volunteer team. If you think you would be an ideal candidate for any of the positions listed above please contact us for more information.
A great way to try a new challenge and help lots of bunnies in the process.