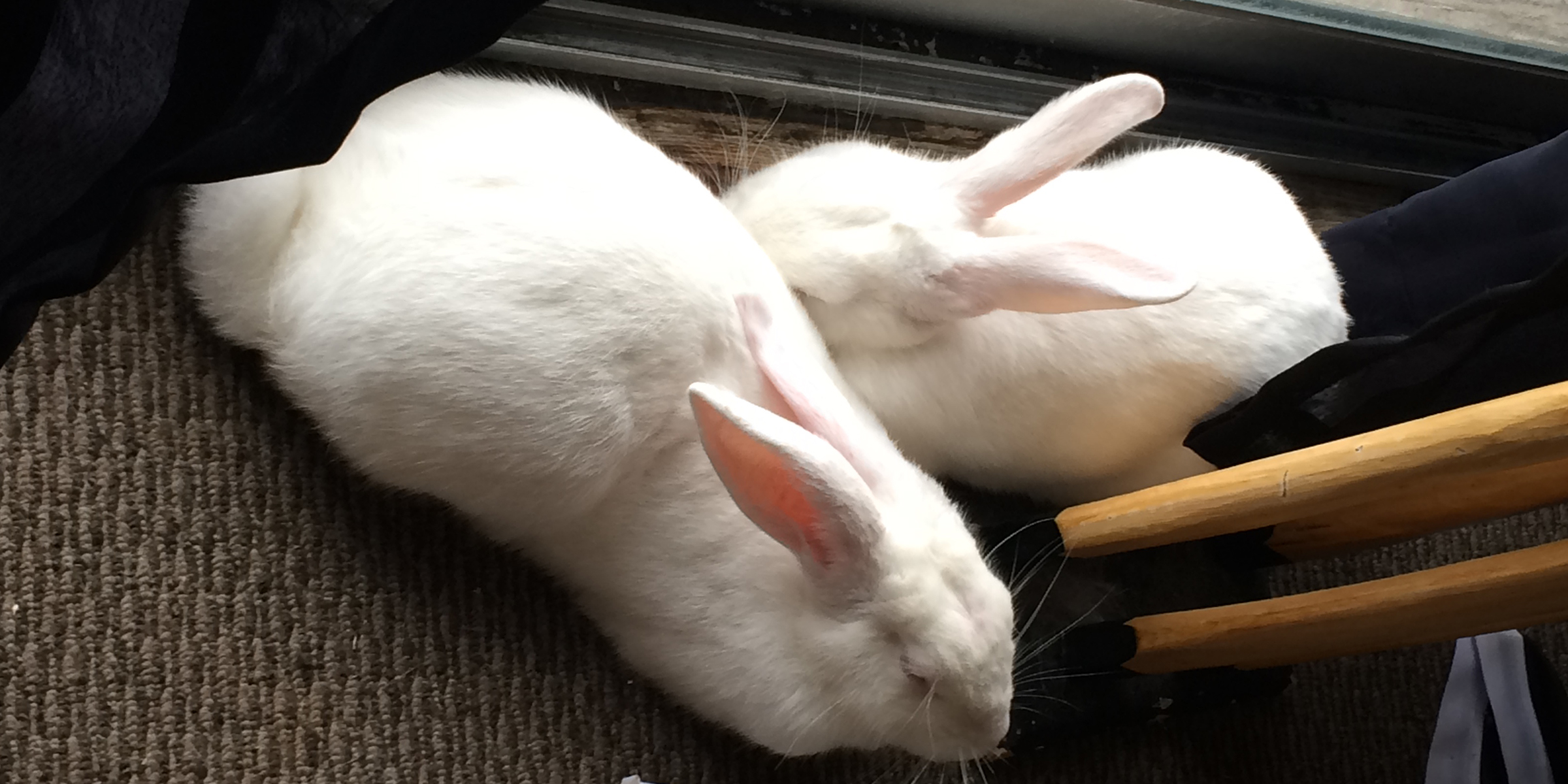 Luke Skyhopper and Yuki are a young bonded pair of New Zealand rabbits who were both part of the 103 rescue – saved from become dinner after living in horrid conditions.  Rabbit Rescue has spayed and neutered both.  They were adopted separately and bonded.  Their owner is now moving and not able to keep them, and we have only a few short weeks to move them.  Yuki is the sister to the  "famous" Benjamin Bunny". Luke is a loveable trouble maker who is a total sweetheart. He loves cuddles and playing with any toy given to him.  He loves paper and cardboard boxes and is like a puppy in the morning when it comes to his food.  They both love routine and look forward to knowing what is next.  Luke and Yuki live almost completely free range, but do have their own area that they can retreat too.  Yuki is more independent than Luke, she spooks easy but eventually opens up her heart.  She is a beautiful little girl who only wants love from everyone around her and only wants happiness.  She, like Luke loves to chew boxes and the two of them can spend hours chewing them down.  They eat great and have never had any problems.  These two are wonderful to watch as they sleep side by side.
We are seeking a VERY URGENT FOSTER (or adoptive) home for them!

Rabbit Rescue has been ALL OVER the news recently. Click here to see why. Check out our IN THE NEWS page for more stories.
MORE URGENT FOSTERS