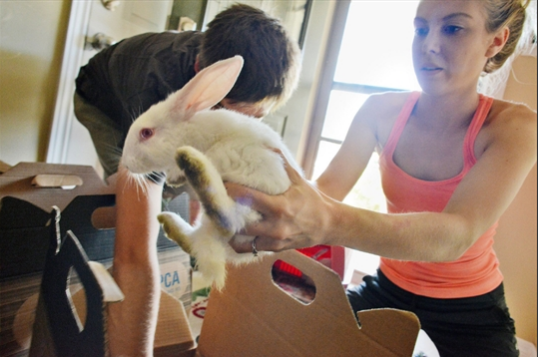 It was controlled chaos at Haviva Porter-Lush's house on Sunday morning.
Porter-Lush heads Rabbit Rescue Inc., a charity she set up 15 years ago that's dedicated to helping place rabbits that have been abandoned, neglected or mistreated. On Sunday, she was taking on the delivery of the first 40 of a group of 110 rabbits rescued from the Peterborough area.
Cardboard cat carriers filled all the available space in the dining room, a volunteer was busy photographing rabbits and checking them off a list, while two other people were unloading rabbits from a van and gradually filling the dozens of boxes with bunnies.
Read the full story here.