URGENT: Niblet needs a foster home before April 1st.
Niblet is in need of a loving home as soon as possible. She was rescued from a poor environment a few months ago and the current owner has had to move to a place that does not accept pets.
Despite her previous housing Niblet is a very friendly and affectionate rabbit. Even when she is in the cage she loves to have her head, neck and back rubbed and usually will relax immediately if you pet her. If she is in her cage, and you put your hand too low she will most likely try to use her front paws to give your hand a love tap – she does not  bite or nip. Outside the cage, she is very approachable and loving (she may be shy at first but warms up quickly) after she is comfortable with her environment. She often will snuggle with people or even cats, and she has a cute habit of licking people's arms and hands she is comfortable with. She will sometimes be shy to venture into a new environment outside of her cage but tends to adjust pretty quickly with some coaxing.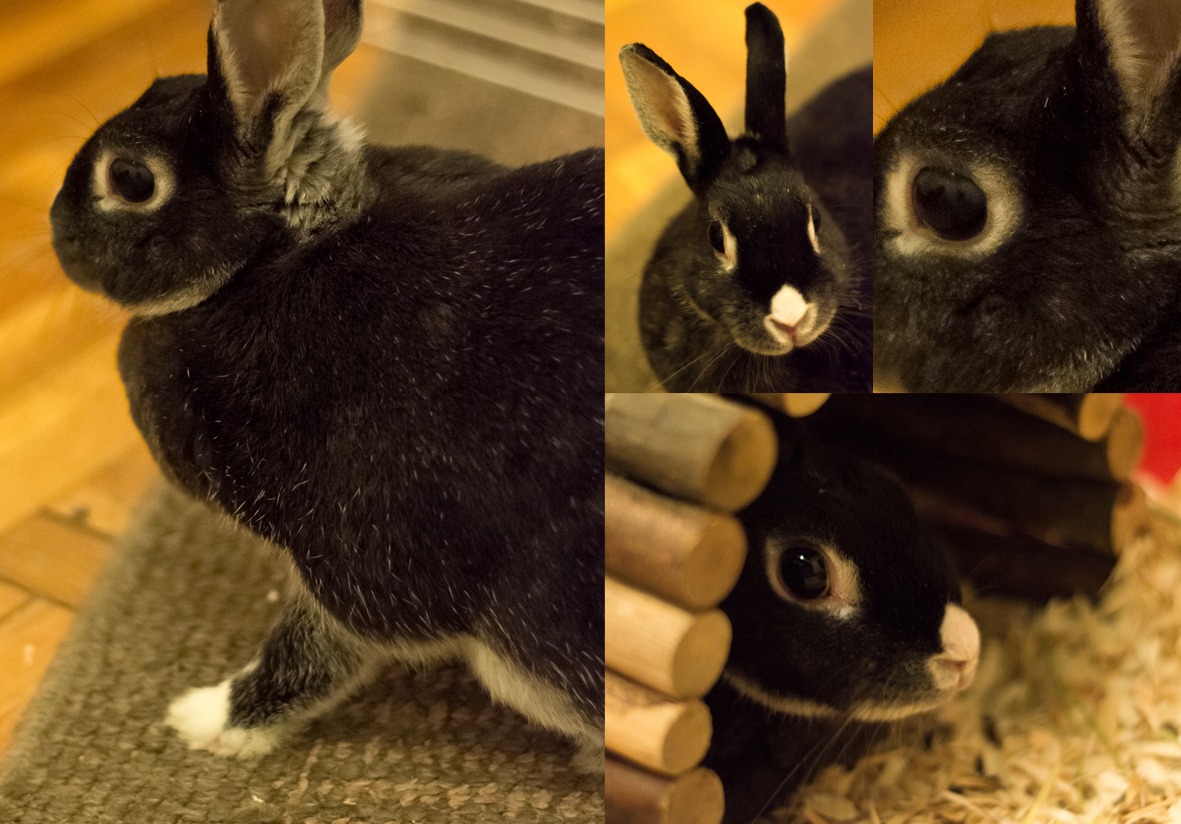 She definitely appreciates special attention and love throughout the day and has a few quirky habits. She knows her own name and will often perk her head up when she hears you call her "Niblet" or "Nibbly". When she is hungry sometimes she will put one of her toys into her food dish to give you a hint to feed her. She gets very excited about pellets and will usually run around her cage in circles while you are opening the bag.  She likes spinach, romaine lettuce or a small piece of carrot, she is not picky. She also is sometimes given Alfalfa heart treats or Wheat Sprays. Her favourite hays are Orchard Grass and Botanical hay; she does not like Timothy very much.
Niblet is a very affectionate and friendly bunny with a very sweet personality, and would make a very nice pet for a loving pet owner! She will be spayed upon arrival in our care. IF you can give her a foster home, or are interested in adopting, please let us know ASAP!