Round two of voting Starts Oct. 20th 2014. You can now vote again and help Rabbit Rescue get to the semi finals!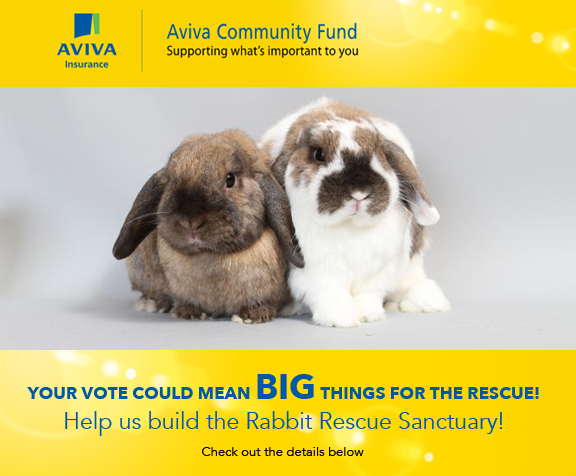 The Rabbit Rescue sanctuary would serve as a focal point for education.
Rabbits are one of the most misunderstood house pets and the 3rd most abandoned animal next to cats and dogs. Many people are poorly informed on what it takes to be a responsible rabbit owner.  They are extremely intelligent and have very unique personalities.  Sadly, rabbits are frequently given as gifts to children, particularly at Easter time, leading to a huge increase in surrenders in the following months, as well as rabbits dumped outdoors (where they do not survive).  Improper care and treatment of these animals often leads to them being abandoned, injured or with life threatening diseases.   A secondary goal of the Sanctuary would be to provide education and accurate information, as well as rabbit seminars on proper rabbit care.
Please click the image below to learn more!