Please Help Reuben!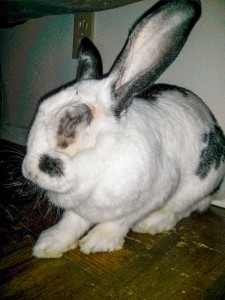 Reuben was rescued by the SPCA from an abuse situation along with 10 other rabbits.  RR took in 6 of the surviving 9 rabbits.  Reuben is one of them. Unfortunately RR had to have his eye removed on Friday June 26th , along with removing a number of fractured teeth.
We have a very generous donor who has a challenge for us! If we can raise $400 by THIS Friday (July 31st), she will match the $400 and all of Reuben's bills will be paid off!
All you need to do is make a donation here and email haviva@rabbitrescue.ca to let us know your donation is for Reuben. Help us raise the full amount for this lovely boy! Poor Reuben thanks you from the bottom for his little bunny heart for any donation you can make!