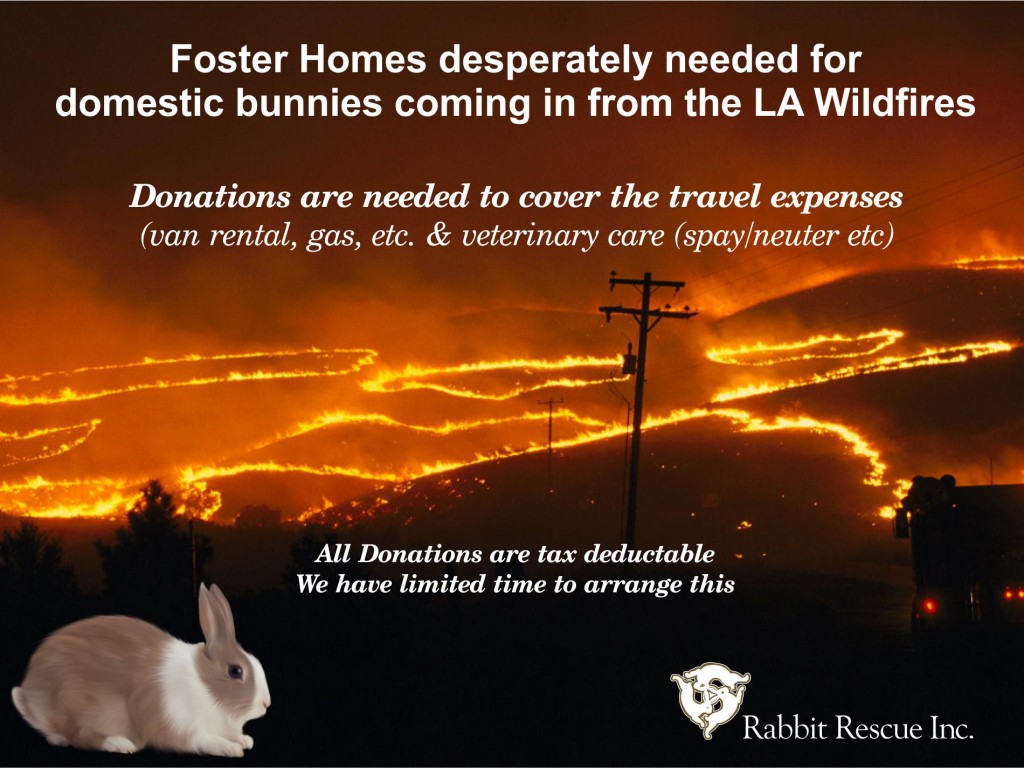 Rabbit Rescue Inc. has teamed up with Bunny World Foundation in LA and we need your help!
Hundreds of pet bunnies have been displaced due to the LA fires.  Many are currently being housed outdoors, in substandard cages, unprotected from the elements. They require immediate pick up and care.
We have secured transport from Los Angeles to Toronto, Canada.
 Here's how YOU can help save these bunnies:
Become a foster home.  Click Here to get our foster application!
Sponsor a bunny with a tax deductible donation CLICK HERE donations will help pay for spay, neuter, & medical care.
Donate supplies: We need Xpens & NIC /creative cubes.
 Email haviva@rabbitrescue.ca to submit your foster application, or with any donation related inquiries. We can accept EMT, cheque or Paypal.
Email maggie@rabbitrescue.ca to arrange any donated supplies (xpens/cubes)