BONDED PAIR – Ben & Bella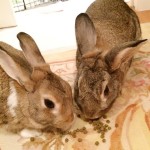 Meet Ben and Bella, the cutest buns you will ever meet! These two bunnies absolutely love receiving cuddles and kisses! Benny will make your heart melt- he loves to lick your toes, lips and hands. Benny is a kind, outgoing and sweet bunny who has clean litter habits. Bella is a very sweet bunny who loves to cuddle Benny and give him lots of love. She sometimes can be a bit shy but once she warms up to you she enjoys kisses and cuddles. They found their fur-ever home in June 2016!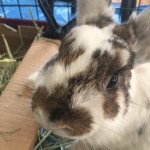 This is Willow, who was adopted by his foster mom in 2016! By these photos you can see how comfortable he is in his new forever home. We are so happy for you Mr Willow! Can't wait to get updates in the future.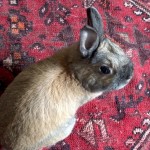 Little Elliot first came from a family who was neglecting him and keeping him in a storage closet in a basement with no windows. His nails were so long he could barely walk. Since then he has lived in several homes without finding a family that could keep him and love him forever.  He's so cute and sweet, and found his forever home in June 2016!!!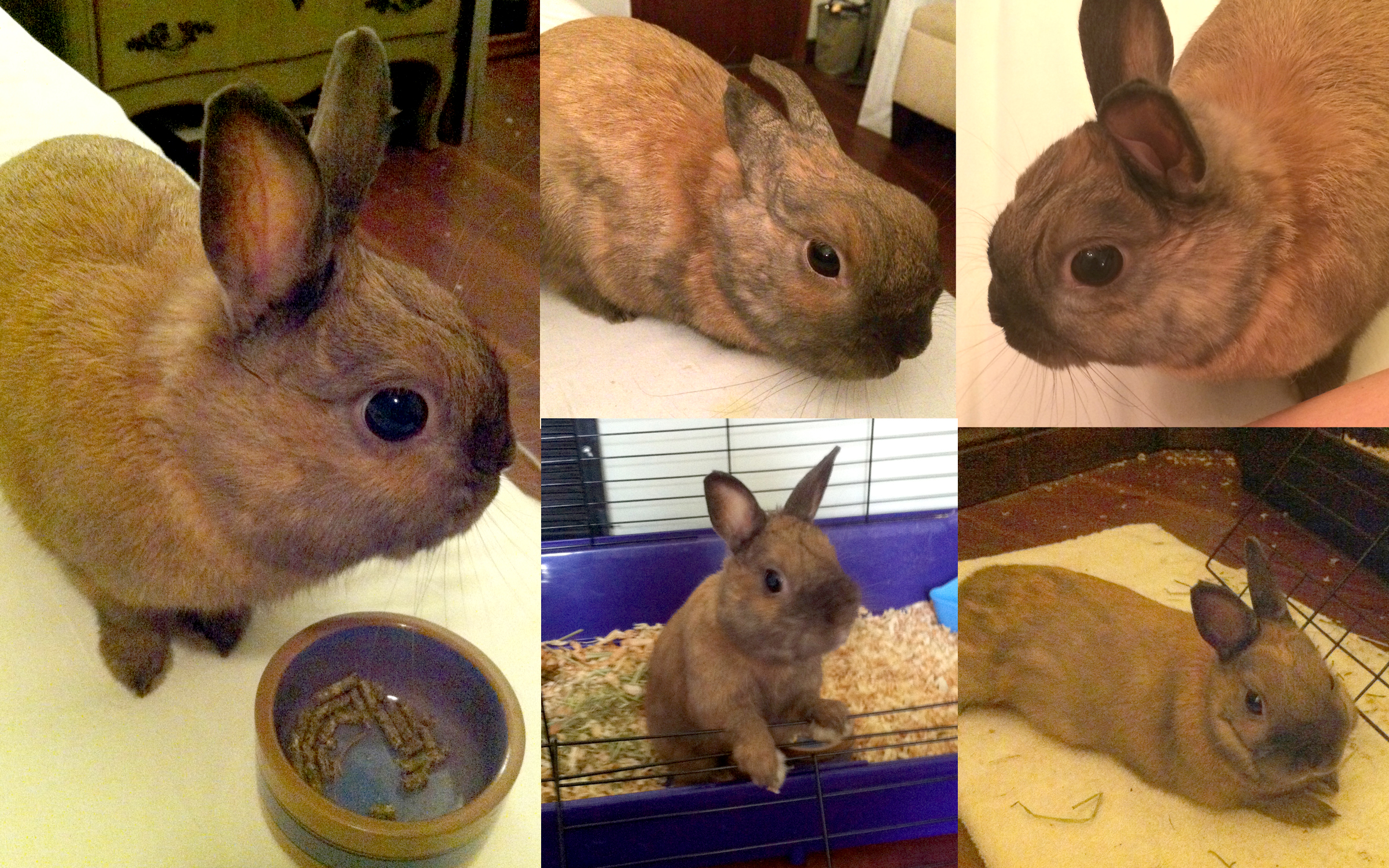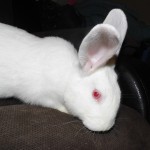 Mike was bought from a market and dumped outside and brought to a shelter.  He came to us as the shelter could not keep him or treat any medical issues.  We had him neutered and treated for ear mites. He was named after a long-time supporter of RR, who is a friend to RR and the bunnies!
He was officially adopted in July 2016! Congratulations handsome man!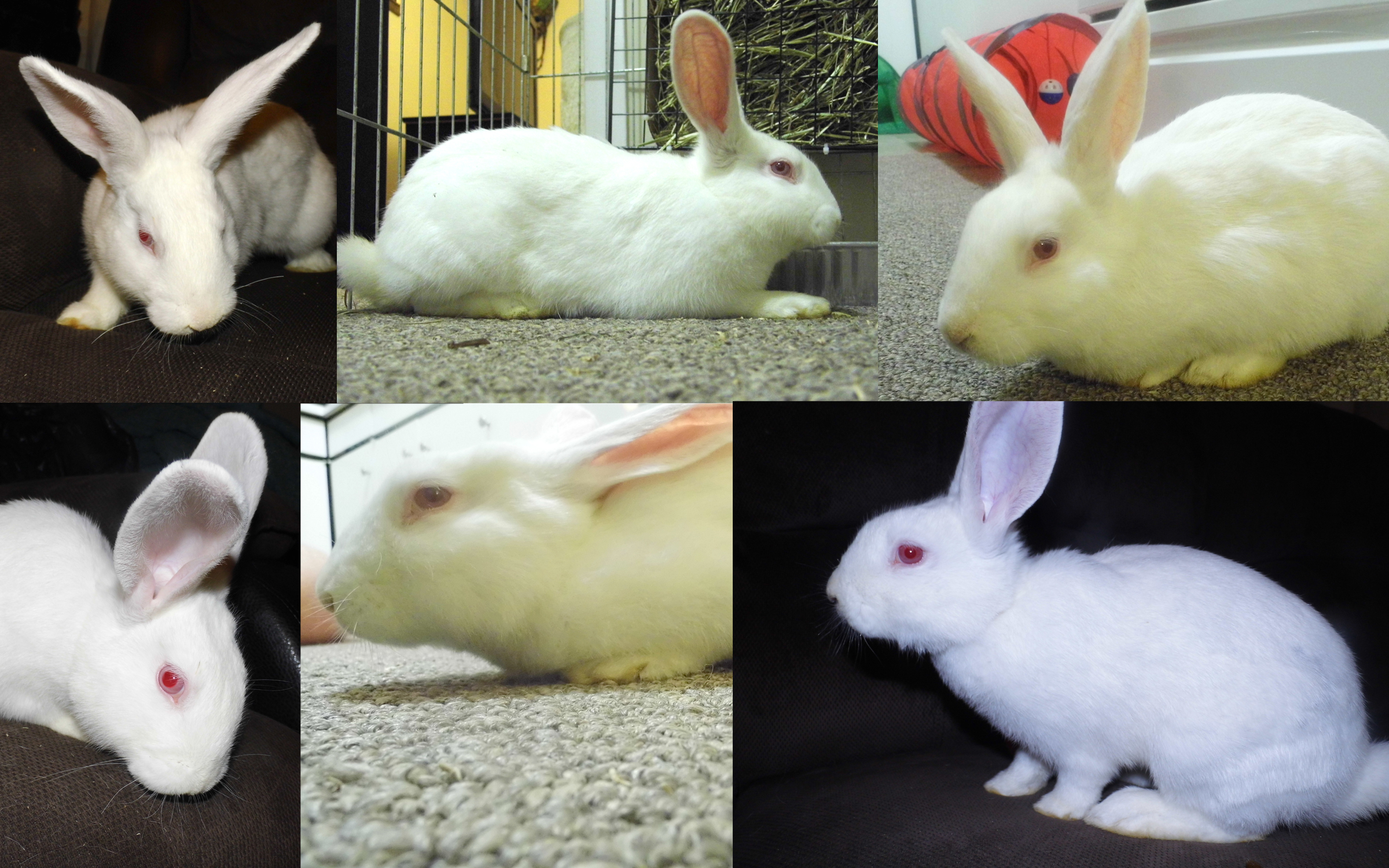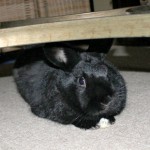 Monty came to us from a shelter when he was out of time, he was not a happy boy there!  He loved his veggies and treats and would take them from your hand eagerly.
Having spent time in foster care Monty is learned that some people can be trusted and maybe even loved. Monty is a big cuddly fluff ball with a strong personality. He loves to explore his surroundings and can jump quite high. One of his favourite things is to get a good nose rub. He also is quite fond of romaine lettuce. Monty is an inquisitive and intelligent little guy who likes to play with small wire/plastic balls and bells. He has sometimes swung the bells around as if to say come feed me.
Monty was adopted in April 2016!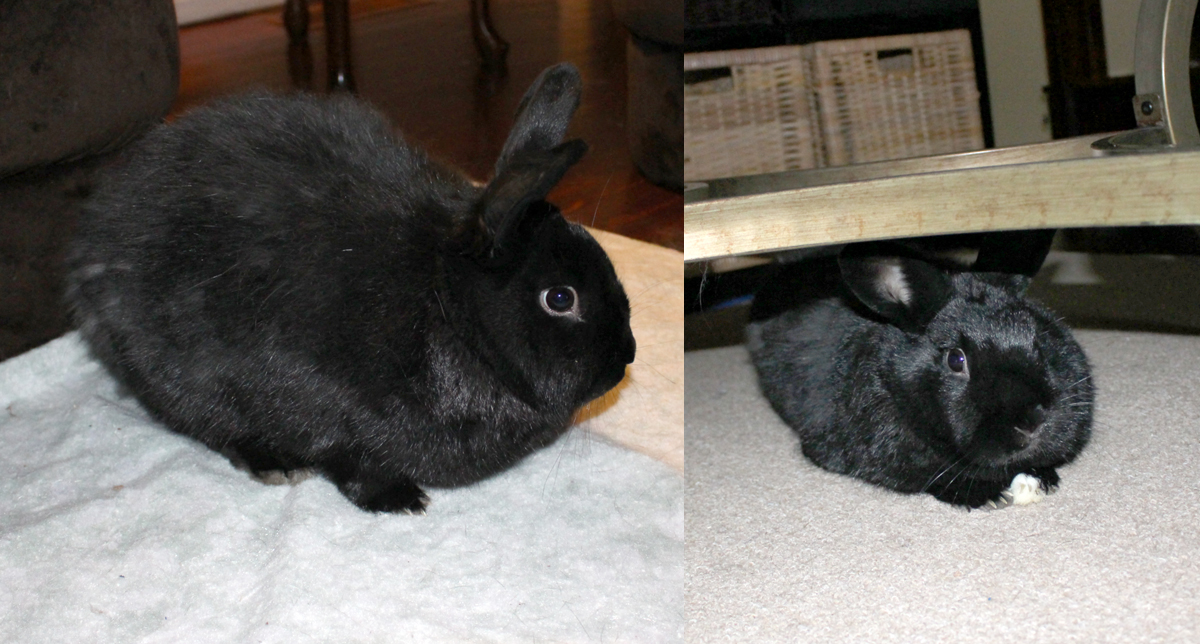 Oreo and Electra were dumped outside by their previous owners and rescued by RR.  They are a very cute brother and sister pair. When not running around exploring the house, they can be found snuggled together, possibly grooming each other. They both love their veggies, and will even take them out of your mouth! Electra immediately is very interested in whatever you're doing, but Oreo will observe for a while first, then come over and nudge you for attention. They are very sneaky, and like to cause trouble, but they know if you're calling their name they shouldn't be doing that, and will stop and pretend like they weren't doing anything! Oreo loves his tunnel, and will take naps in it and run in and out of it. Like any sibling pair, they have their ups and downs; sometimes they love to play together, but sometimes they will "fight" over the last bite of lettuce.  RR has had them both spayed/neutered, vet checked and they're new forever family says they are in great health.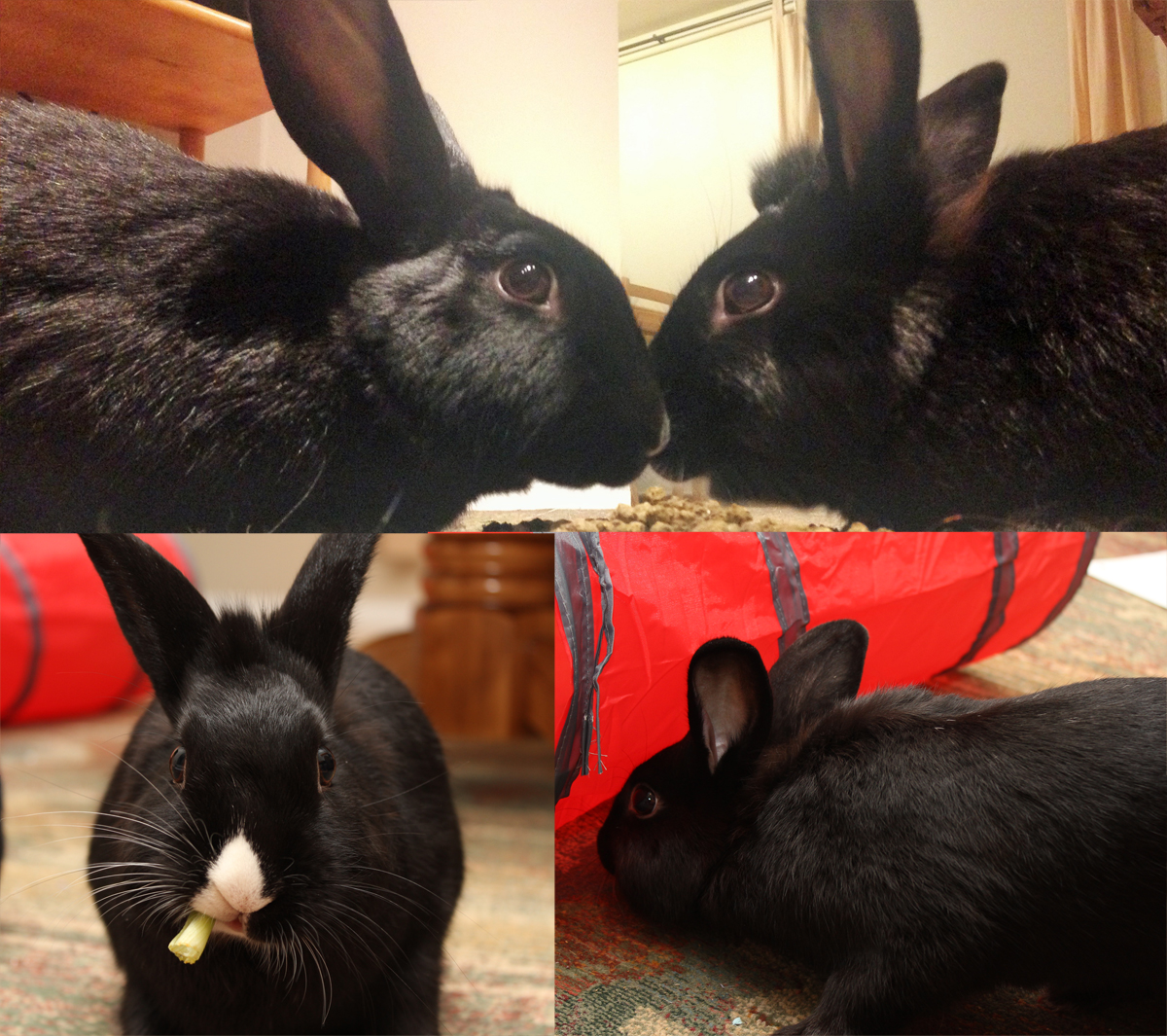 This handsome man found his forever home in April of 2016! We're so happy for him and his new family!

Serena was an owner surrender to a shelter when she was 6 months old because she was considered to be grumpy and not friendly. Being in the shelter for another 6 months didn't help Serena become any more friendly, even with the shelter staff making efforts to bring her out of her shell. The shelter was just not an ideal place for Serena. RR was called to spring her out in March of 2014. Serena went into foster care for a chance at a happier life. When Serena arrived into foster care, she was scared and her nose was out of joint for being moved to a new location. She grunted and lunged at any advance towards her or to get to know her, she even boxed her foster mom on the 2nd day. Her foster mom did not let that get in the way of getting to know her and was adamant on making Serena comfortable and able to trust again. Within 3 weeks of being in her foster home, Serena began to turn into a different bunny. She began to take treats from her foster moms' hand and allow a few strokes on her head. She is living free range in her foster home and loves it, she has currently shown zero signs of being destructive. It is likely that she did not have much, if any time out of cage in her previous home which often leads to cage aggression.
Her favourite thing to do is bunny 500's under the dining room table. Once she is tired out from that, she will flop out on the hall rug for a nap.  Serena loves to keep a close eye on her foster mom, and watches her from her favourite spot in the hall. Serena also lives with a large bunny friendly dog and is not afraid of her nor does she show any aggressive behaviour towards the dog. Serena loves to explore and check out small spaces to see if she can fit! Serena definitely loves comfort and frequently hop's up on the futon in her room for naps, which is lined with a fleece blanket. She enjoys being pet on her head and back now and will squish right down and tooth purr to show her enjoyment.
This lovely lady was FINALLY adopted into her forever home in September 2016 and we couldn't be any happier!!