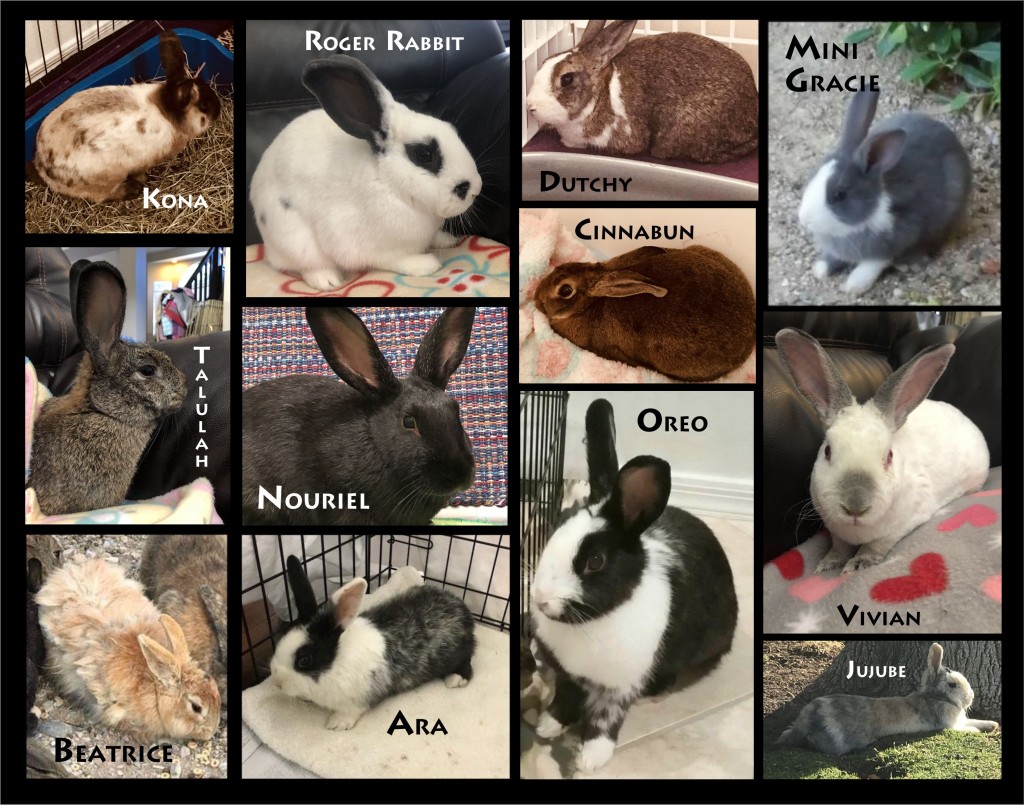 JANUARY 31st 2018!  That is that date, that bunnies from the dumping grounds in Las Vegas will be arriving into Rabbit Rescue's care.
RR became aware of several large dumping grounds in Las Vegas, which contain upwards of 500 rabbits.  There are a number of groups trying to assist these rabbits, and we have been working closely with two of them; "Bunnies Matter in Vegas Too" and "Rusty and his Furr friends". They are working tirelessly to help these abandoned rabbits, and need our help.
We have arranged transport from Las Vegas to Ontario, Canada, to arrive here on Jan. 31st. We will take AS MANY BUNNIES as we have foster homes for (up to 25 which is the safe number for transporting them all safely).  The more bunnies we can help, the more space that gives those two great groups in Vegas to take more out of the dump sites.  Some they are helping with are seriously injured and need to be removed from the sites.  So the more we can take in here, the more they can help there that urgently need attention. The ones coming to us are healthy enough for the long journey and will each have a health certificate for the trip.
 HOW YOU CAN HELP
Sponsor a bunny To help with any medical care of these rabbits, you help sponsor a bunny.  We don't know what they may need upon arrival but want to be prepared.
Foster a bunny (Download Foster Application). We will provide all supplies (xpen etc) for these rabbits. Must be w/in our local fostering area (London to Belleville, ON)
Contribute to the transport costs.  A GoFund me page has been created to help specifically with this transport. (https://www.gofundme.com/bunnies-on-board) Please note, the funds received are going directly to the amazing couple who is transporting them. They do this as volunteer work and receive no compensation for their time and efforts.
Spread the word!  Please share our updates on Facebook, Instagram, and Twitter to help us save as many lives as possible.