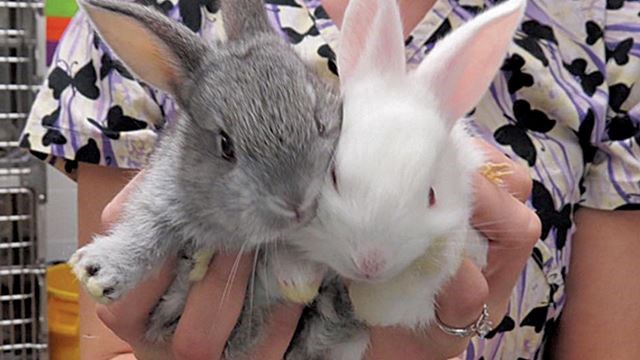 Haviva Porter-Lush is on a mission to find as many local homes as possible for bunnies seized from a Peterborough facility where rabbits were being raised for meat in "deplorable" conditions.
Porter-Lush, who started the Cambridge-based Rabbit Rescue foundation 15 years ago, is working with animal advocates in Peterborough to locate permanent, or foster, homes for the 103 rabbits seized.
Full story HERE.
Many of these bunnies are still looking for their forever homes, check out our adoption section to save one!